Richmond Hill City Center: Georgia Coast's Most Centrally Located Venue
The primary goal of any host is ensuring their event is memorable and successful – along with making sure each attendee uses the delegated event hashtag on their Instagram, of course. When considering the elemental factors that play into the planning process, one is likely to hold the making or breaking of success: location, location, location.

Centrally located amongst the Georgia cities of Savannah, Pooler, Statesboro, and Brunswick, and easily accessible from all main highways, the
Richmond Hill City Center encompasses functionality with a touch of Southern charm and coastal elegance.

Covering more than 20,000 square-feet and containing seven spacious event rooms, the Center strives to accommodate any needs your event requires.

In the middle of a 300-acre park, the Richmond Hill City Center offers exceptional, flexible, and secluded indoor and outdoor spaces.

Whether you're planning to say "I do" to your forever someone, celebrating your niece's Sweet 16, or gathering for a team building experience, this venue fits the criteria on your event checklist.


Weddings
While people can look their best wherever they go, locations are fixed.

The atmosphere and amenities offered at your chosen venue play a major role in the success of your special day – and the general happiness of your guests.

As the French doors of the Great Ogeechee Ballroom open to the perfect amount of natural glow stemming from its stunning floor-to-ceiling windows, jaws will drop in awe. Being the Center's largest indoor space, this setting is perfect for large wedding parties. Providing a stunning backdrop for the "last dance" of the evening – one of the newer wedding trends, according to Magnificent Moments Weddings – the bringing together of the bride and groom for a final, intimate moment of the evening is a great way to signify the importance of the event itself: celebrating the newly married couple.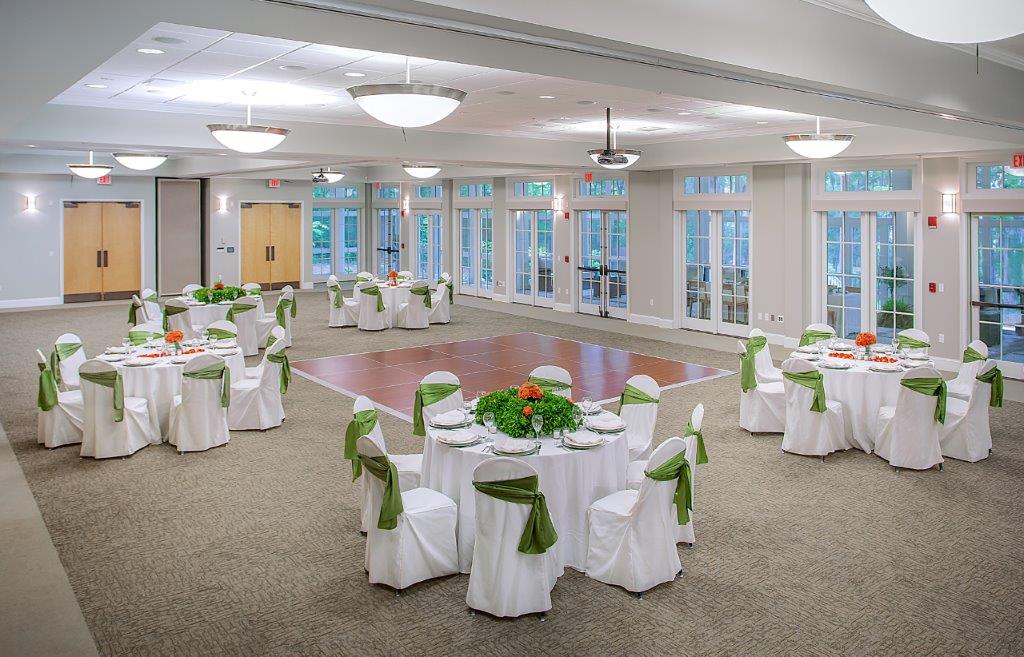 As we continue to navigate our way through COVID-19, intimate celebrations have become more popular (
Tropical Romance and Co
) among wedding planners. The ballroom's dimmable lighting and doors opening to both the
veranda
and
The Patio
offer a serenely relaxed, and close, environment.
The paved patio and private garden on site, with stunning features for the outdoor wedding setting, is in the heart of J.F. Gregory Park and surrounded by the beauty of the historic coastal wetlands and manicured lawns. This outdoor space is not only one-of-a-kind, but also one that is unforgettable. If you're worried about the weather, don't! Outdoor heaters and firepits are available as needed, and the wraparound covered veranda is screened in.
As you plan for your upcoming big day, visit
here
for more 2022-2023 wedding trends.
Business Meetings
As 2023 grows nearer many have begun to prepare for their annual planning meeting – the most important activity of the year for companies. To gain insight on how to create an annual plan with an effective and efficient agenda, click here for the 5-Step Process posted by Rhythm Systems.

It's not often you come across a venue that suits not only personal needs, but also requirements for business needs. With spaces designed especially with your corporate needs in mind, your next business meeting will be the talk of the break room.

In May, Prevue Meetings touched on some of the newer business meeting trends, one being that meetings have decreased in capacity. Here at the City Center, the layout of the Sterling Creek room, the Ossabaw Sound room, and the Executive Board room are all specially designed for a private and secure business setting.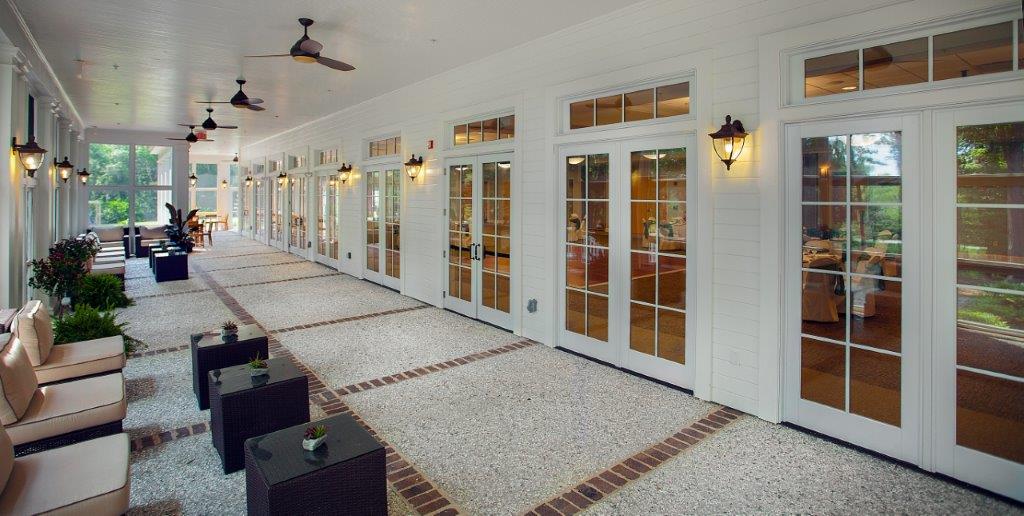 Both the
Sterling Creek
and the
Ossabaw Sound
rooms feature two separate entryways, bay windows with non-glare shades for presentations, and privacy, with rooms separated by common areas.
Audio/visual equipment and onsite technical support are available as needed and as hybrid events with augmented and virtual reality continue to be prevalent (
Social Tables
), this feature has become more important when choosing locations.
Events/Gatherings
With ample space available, and being conveniently located near I-95, the center is a great location for any traditional event or gathering. And as event planners and promoters continue to navigate the pandemic, event trends continue to emerge.

The need for sustainability has grown in the last year, with no step toward protecting the environment too small and if you've explored the idea of going green, the city center already has!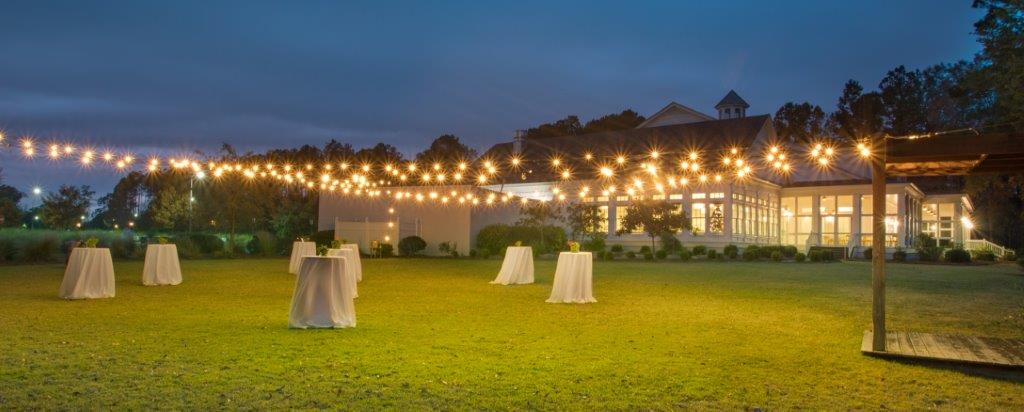 Setting high standards for each meeting and event experience is very important, and being the city's first commercial facility to be LEED-certified makes this possible. Reducing their carbon footprint using recyclable products, water service without plastic, green cleaning products, and green components built-in to the framework make the impact meetings have on the environment much less than with a traditional venue.
If you're planning an event, regardless of its nature, visit
here
for Purple Pass's take on the trending factors that contribute to effective planning in 2022-2023.
Drive your event forward with the Richmond Hill City Center. For more information or to chat about your planning process, contact the center at 912.445.0043 or send an email to
sales@thewildermangroup.com