New, Dedicated Professionals Commit to Perfecting the Details of Your Event
As the first LEED-certified commercial venue in Bryan County – opened in 2010 – the Richmond Hill City Center has naturally been a trend-setter from the start.
New talent on staff and new capital improvements are enhancing the City Center's growing reputation as a beacon of gatherings for all occasions. The progressive facility is a coastal magnet for conferences, wedding ceremonies, receptions, military celebrations, symposia, and family reunions.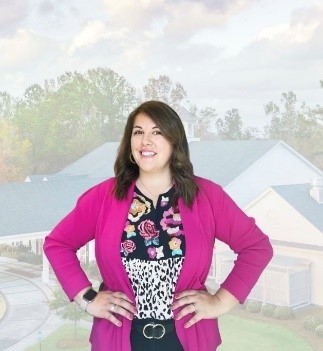 Meet the new General Manager, Caitlin Hawkins. Caitlin knows all aspects of the City Center, advancing in leadership positions since 2011. Caitlin serves on the board of directors with the Richmond Hill-Bryan County Chamber of Commerce and maintains cultural connections throughout the region. Born in Germany, Caitlin brings a well-traveled perspective to meeting diverse client needs.
Raise a glass to new Banquet Chef Phil Zuniga, born in New York City and formerly lived in Miami with family from Costa Rica. Phil blends his multicultural heritage with flavors and influences that deliver distinctive dining experiences – gleaned from a three-decade career in restaurants and hospitality, including in Savannah and Charleston.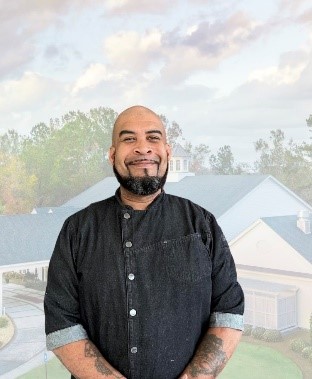 Hand the mic to Catering and Conference Manager Nina Hickman, who specializes in delivering smooth and meaningful events. Nina began her career at the City Center in its earlier years and returned in 2021, bringing new perspectives to her role. Nina is a graduate of Virginia Tech with a Bachelor of Science in Business Hospitality and Tourism Management.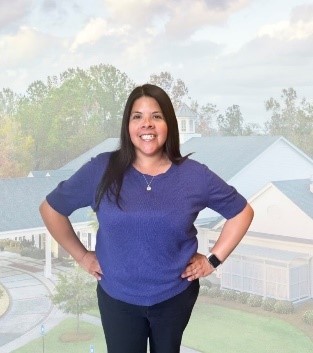 Nina Hickman, Catering and Conference Manager
This past summer the City Center had a facelift:

New carpet was installed, and the interior repainted in neutral tones balancing coastal blues and grays that lend themselves to an organic and breezy coastal atmosphere.


The color palette helps in part to leave an adaptable "canvas" for festivities that require décor and themes without interruption.


Imagine exiting the sunset light-filled ballroom to the veranda through the open 10' tall French wooden doors. The garden before you has been upgraded to enhance wedding ceremonies and the patio was expanded for outdoor celebrations.
As a sustainable building, we are dedicated to reducing environmental impacts through energy and resource efficiencies. The Richmond Hill City Center offers 26,000 square feet of indoor and outdoor event space, including 10 meeting rooms and a ballroom that seats 400 guests.
We have the team and the space to make any event shine. Click here to learn more about renting the City Center for your next event, whether it's a 10-person board meeting or a 400-guest fundraiser. Southern hospitality is in our DNA.